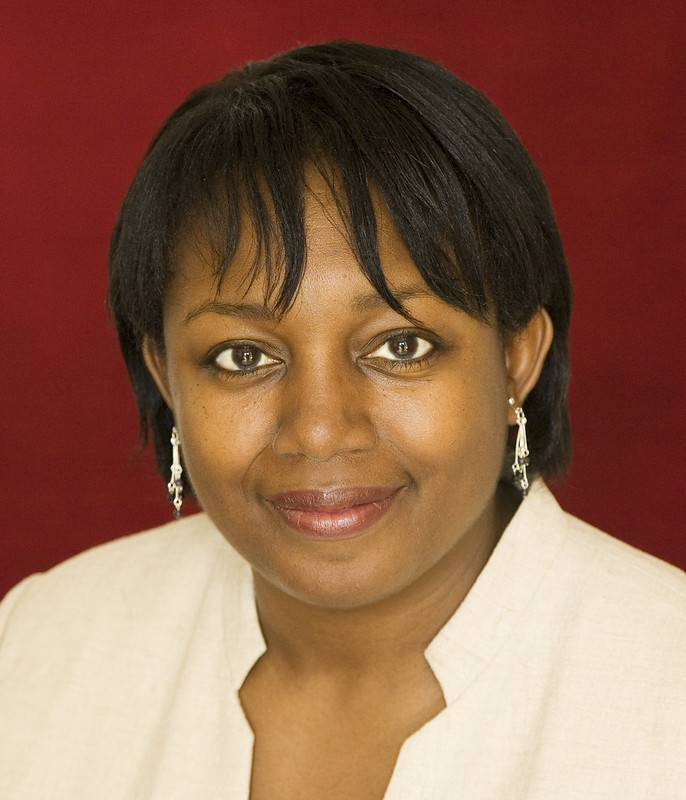 Malorie Blackman (pictured) OBE was born in Clapham, London to Barbadian parents in 1962. She is the author of the best-selling television-adapted series Noughts and Crosses. Before she became an author she trained as a computer scientist and worked as a systems programmer. At school she had been discouraged from pursuing her dream to become an English teacher. In 1990 she became an author with her first publication Not So Stupid!, a collection of short stories.
Since then, Blackman has written over fifty titles for children and young adults, ranging from picture books for early-readers to the young adult fiction style of 'Boys Don't Cry' (2010), 'Tell Me No Lies' (1999), 'Noble Conflict' (2013) and the very successful 'Noughts and Crosses' series (2001–2019). She is a prolific writer and has been widely recognised for her contributions to children's literature and YA (young adult literature). A critic and interviewer Susanna Rustin comments that Blackman wasn't openly addressing the question of race for the first decade of her literary career.
It was only with 'Noughts and Crosses' that she began to use her stories to actively speak out against injustice. Prior to this she had passively resisted racial stereotyping and overcome a lot of prejudice. Blackman says she just wanted to see people like her in books for young people. In recent years she has begun to campaign for better representation in children's books and YA fiction.
From 2013-2015 Blackman was the UK Children's Laureate. Her books often feature themes of puberty, friendship, self-confidence and learning from one's mistakes. The way that she addresses these themes shows her respect for the intellectual ability and interests of younger readers.
Her career has spanned over three decades and she has been instrumental in diversifying representation in children's fiction in Britain. Her picture books for new readers feature children of colour, providing much needed diversity. This means that there were very few children's books featuring black or brown children for sale when she first began to write, and she has helped to change that.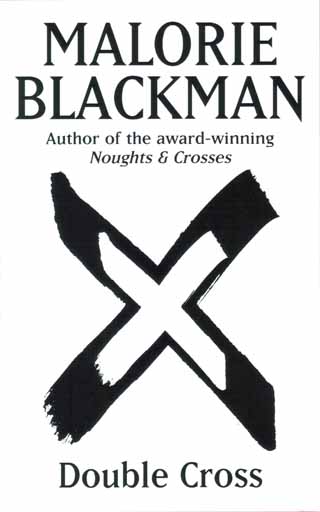 Blackman's reputation was well-established by the time she wrote the first of the 'Noughts and Crosses' novels. The publication of these novels has increased her visibility in the public eye. In 2020 the adaptation of the series brought the author into the eye of a media storm. Blackman told the press that she was not trying to incite (suggest or cause) racial conflict with her books, and noted that Callum's experiences are inspired by her own at school: 'The things he goes through particularly in school happened to me, like asking my teachers where the black scientists were on the curriculum and being told there weren't any.'
She worked hard to overcome the trauma of racial prejudice she experienced at school, and did overcome it, becoming one of England most celebrated children and YA authors. She writes about black and brown characters because she remembers feeling a deep pain when she realised at age twenty-three that she had only then read her first novel featuring black characters.
While Blackman is best known for her children's fiction, she has also had success writing for the screen. Her science fiction novel 'Pig Heart Boy' (1997) explores thirteen-year-old Cameron Joshua Kelsey's experience of xenotransplantation (animal-to-human organ transplant). This became a BBC children's television series, for which Blackman also wrote the script, which won a BAFTA for Best Drama and a Royal Television Society Award.
In 2008 Blackman received an OBE for her services to Children's Literature and in 2013 she won the Black Tentacle at The Kitschies for her 'outstanding achievement in encouraging and elevating the conversation around genre literature'. Blackman has been described by The Times newspaper as a 'national treasure' who has been key in increasing the presence of black and brown writers and characters in children's and young adult literature in Britain.
Image credits:
Malorie Blackman - groupthing via Flickr. CC BY-NC 2.0
Double Cross book cover - Aliena via Wikicommons. CC BY-SA 3.0
Have you seen | the best of Book Club?
Vote now