What's New
Check out our new features!
Oxplore is now available for everyone to use. You might have already seen the site as part of the limited release earlier this year, but we've added some cool new features like commenting on Big Questions, bookmarking and registration. Take a look around.
Hot off the Big Question press
Our newest Big Questions are:
Also – coming soon to Oxplore:
Don't forget, you can submit your own Big Questions too!
We have lift off!
Oxplore was officially launched by the University of Oxford's Vice-Chancellor (Professor Louise Richardson) on 20 September 2017. As part of our launch we visited schools across the country as well as hosting a day of activities in Oxford for some of the schools who helped us design and build Oxplore over the last year. The day included workshops on the Big Question 'Would you want to live forever?' and young people had their say by voting live.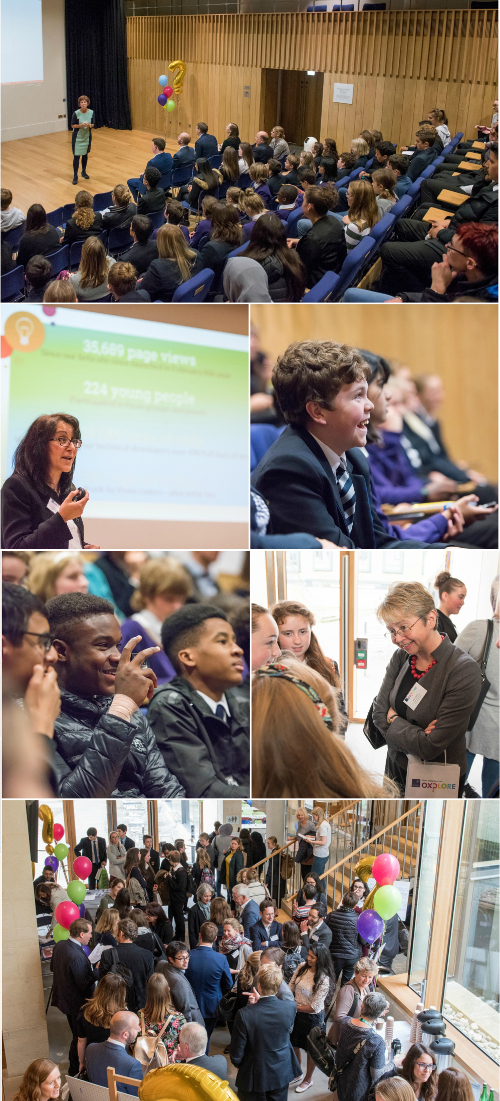 Oxplore's launch event at Pembroke College, Oxford. Photos by John Cairns.
Oxplore Live
Oxplore's online launch with Simon Clark, Professor Alison Woollard, Dr Jonathan Jong and Dr Cressida Ryan
To celebrate our national launch we hosted an interactive online event on Monday 18 September 2017. We discussed the Big Question 'Would you want to live forever?' with specialists from across the University of Oxford and science YouTuber Simon Clark (simonoxfphys). You can catch up here!