What's New
Free online events
Oxplore frequently runs interactive live stream events! Information about our next event will be detailed here as soon as it is available. 
We are hosting our next live event on Wednesday 3 October at 2pm (BST). We will be discussing the Big Question 'Do we see colour the same' with fantastic guests from the University of Oxford. You can register yourself or your school up to the event on our Eventbrite page.
Oxplore's most recent interactive online event for schools took place on Tuesday 15 May. We discussed the Big Question 'Could we live on another planet?' with specialists from across the University of Oxford. You can watch this Live Stream again here!
You can also catch up with our past live events: Would it be better if we all spoke the same language?, Can money buy happiness? and Would you want to live forever?
Hot off the Big Question press
Our newest Big Questions are:
We're working on these right now:
Are we getting unhappier?
Does prison work?
Don't forget, you can submit your own Big Questions too!
We have lift off!
Oxplore was officially launched by the University of Oxford's Vice-Chancellor (Professor Louise Richardson) on 20 September 2017. As part of our launch we visited schools across the country as well as hosting a day of activities in Oxford for some of the schools who helped us design and build Oxplore over the last year. The day included workshops on the Big Question 'Would you want to live forever?' and young people had their say by voting live.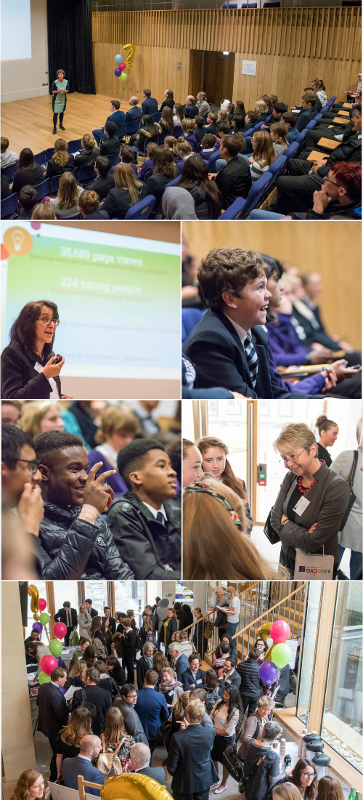 Oxplore's launch event at Pembroke College, Oxford. Photos by John Cairns.