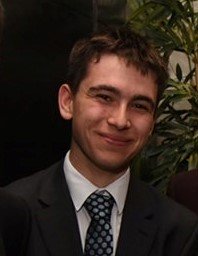 "I chose to study History and Economics because I love thinking about the past in terms of big sweeping changes of the kind we see in Economics. I really wanted the balance between essay writing and problem-solving that this course offers, and to keep my options open by choosing something broad when I did not really know what I wanted to do after university. The course at Oxford is great because I get to study a really broad set of ideas and periods, from medieval kings to industrialisation to the financial crash."
- Jack Jenner, History and Economics
If you want to find out more about the royal family and the past, Jack recommends:
Henry VIII's Wives by Alison Prince
Part of the My Royal Story series, this is a fictionalised account of what it was like to be a girl working at Henry VIII's court which helps to give a feel for the time.
Kings & Queens of Great Britain: A Very Peculiar History by Anthony Mason
A fun little book which runs through the history of UK kings and queens since King Egbert of Wessex in 802, and then explores some of the issues around their future.
Like it or not, monarchies are enduring for several reasons by John Rees
This article from 2014 skips the question of whether we still need a royal family to simply ask why so many are still with us now.
The Plantagenets and The Hollow Crown by Dan Jones
Two engaging books from historical writer Dan Jones which explore the lives and impact of England's monarchs from 1154 to 1541.