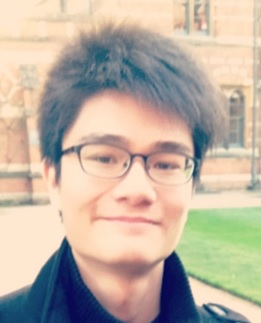 "I enjoy both the sciences and arts, so I decided that reading Geography would not only satisfy my broad interests and keep my options open, but also give me the opportunity to specialise in areas I found most interesting. Adopting both macro- and micro-approaches has helped me learn different concepts and apply them to various geographical topics."
- James Howard, Geography
If you want to find out more about the ethical and legal arguments for and against war, James recommends:
War: What is it Good For? The Role of Conflict in Civilisation, from Primates to Robots by Ian Morris
War is often considered one of the greatest human evils. But, bestselling historian Ian Morris argues that, in the long run, war has been a good thing.
A Theory of the Drone by Grégoire Chamayou
From a leading philosopher, this book explores how drone warfare is creating a lot of ethical and legal debate and has the potential to transform our world.
War and Peace by Leo Tolstoy
Considered one of the greatest novels in the world, this story, set against the backdrop of the French invasion of Russia, was developed into a BBC drama series in 2016.
Enjoyed this Big Question? University study offers the opportunity to ask all your big questions, and develop the skills to find the answers. The university subjects covered in this question include…
Engineering Science
Study a variety of topics from microelectronics to offshore oil platforms, and learn how to apply creative reasoning, science and mathematics to real problems. Find out more on their course page.
History
Find out about different political, social and economic structures in past societies, interpret and study historical materials, and investigate new questions about the past. Find out more on their course page.
Philosophy, Politics and Economics
Study philosophers through the ages, develop an understanding of different political systems and learn about the interactions of consumers and businesses. Find out more on their course page.