The Oxplore Book Club has now launched! 
Are you aged 11-14? Do you dig dystopian drama, spine-tingling short stories, and classic Young Adult fiction? Join our Oxplore Book Club -- it's been created especially for you!
How it works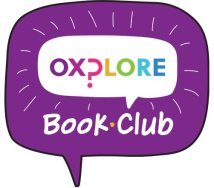 The Club runs between March and July 2021. 
Each month we'll provide you with a brand-new text recommendation, some of which will be freely available to access online.* At the same time, we'll publish new resources to enhance your reading experience including articles, quizzes and videos on the writers, wider contexts and themes.
The purpose of Oxplore Book Club is to introduce you to stories and poems that you might not have come across in school and encourage critical thinking and debate around each text. We hope that each of the titles we've selected will move you to leave a comment or review. Whether you loved or loathed the text, we'd love to hear your thoughts!
We'll also be running live Book Club discussions each month led by Oxford students where you'll gain another opportunity to have your say...
*This may include extracts and audio books. In some cases, we can only provide some of the text for free, but you can borrow a full copy from your school or public library.
How to get started
1. Take some time to think about how you might like to get involved in the Book Club. If you're planning on setting up your own reading group, see our short guide for some tips... plus there's a free poster and bookmark you can print out too!
2. If you don't have one already, we recommend signing up for a free Oxplore account. As a registered user, you will be able to post comments on Big Questions, submit book reviews, bookmark resources for later and gain the latest updates in our newsletters.
3. On the first Thursday of each month (starting March 4th), we'll start on a new text and publish supporting resources and learning activities in our 'Are you ready for Book Club? Big Question. 
4. You have until the end of the month to submit your book reviews discussing the set text for that month. Click here to submit your review. Our favourites will win exciting prizes and see their reviews published on the Oxplore website, so it's well worth having a go! Winners will be announced on the first Friday of the following month! 
5. Near the end of each month, we will be running a live book discussion (over Zoom) with special guests from the University of Oxford. Again, keep an eye on our social media channels (@letsoxplore) for the most up-to-date information. 
Save the date for...
Book Club Live: Dan Freedman chats to us about Unstoppable: 19 July at 4pm - Sign up here!
Do you have to read all the books?
Oxplore Book Club is pretty informal, so whether you form a reading group in your school or prefer to absorb the books in your own free time, we'll leave exactly how and how much you participate, up to you.
However, we will be awarding certificates and Oxplore goodies to members or groups who read at least 3 of the books, so stick with us! To demonstrate your participation in the Book Club, you'll need to: 
create a free Oxplore account
leave comments on the 'Are you ready for Book Club?' Big Question.
take part in at least 3 of our live sessions.
submit book reviews.
We can't wait for you to join us! If you have any questions, please send them to oxplore@admin.ox.ac.uk and we will gladly try to help. 
Happy reading!