Imagine for a moment you are wrongfully convicted of a crime. You get sent to prison, where you start to serve out your sentence - every minute of every day knowing you are innocent. Then the unthinkable happens and you are released. You are elated - this is the moment you've been waiting for.
But those feelings of elation and happiness quickly turn to fear and despair as you realise you have nowhere to go. Your old life as you knew it is gone, you have no way of supporting yourself, your relationships have broken down and you have nowhere to turn to for support.
Sadly, this is the reality many exonerees face when they are trying to put their lives back together. Many of these people – who have in some cases spent years behind bars – find upon release that their problems are only exacerbated. Wrongfully wrenched from their families, homes and communities, they struggle to reintegrate into society when they return.
And things seem to be made worse because unlike prisoners who have access to support to help them resettle when they are released from prison, those who suffer a miscarriage of justice do not get this.
"Rightfully convicted" individuals are provided with a plan for release from prison – often starting months in advance. This involves a range of activities, all of which are aimed at helping the person to resettle back into the community. But exonerees have none of these preparations – and often receive very little notice of their release.
Victor Nealon, for example, served 16 years in prison after he was falsely charged with rape. He received three hours' notice of his release, and ended up in a bed and breakfast on his first night as a free man – he had nowhere else to go.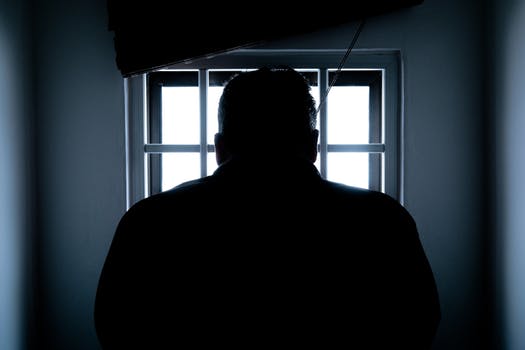 An unfamiliar world
The wrongfully convicted don't receive any preparation for their release because of the way the prison system works. Prisoners have to show they are "tackling their offending behaviour" to gain parole. But if you haven't committed the crime in the first place, this is not possible. The end result is that a person may spend longer in prison than if they had committed the offence and admitted it.
Upon release, the wrongfully convicted are thrust into a world they are unfamiliar with – and they have zero support or guidance. It's common for exonerees to develop PTSD as a result of their wrongful conviction, alongside other mental and physical health problems requiring significant support.
This in part happens because as soon as the conviction is quashed, these people are no one's responsibility. They are no longer a prisoner, or an ex-offender. There is no standard programme of support which is triggered at the point of release. And while probation would be well placed to support the wrongfully convicted, they cannot as they are not ex-offenders – ex-prisoners, yes, but not ex-offenders.
Say I'm innocent
There are only two specific organisations that provide support to exonerees. They are the Citizens Advice Bureau (CAB) based at the Royal Courts of Justice, and the Miscarriages of Justice Organisation (MOJO). This was founded by Paddy Hill – one of the six men wrongly convicted of the 1974 Birmingham pub bombings. He set it up in an attempt to provide the support to others that he was not given when released in 1991.
But both services are restricted by funding and staffing limitations, and while both organisations do superb work against a backdrop of austerity measures and extremely limited resources, both are at best a piecemeal response to what is, in reality, a government responsibility.
A recent BBC documentary called Fallout highlights these issues. The director of the documentary Mark Mcloughlin has launched the "Say I'm Innocent" campaign, and is now fighting for all the services that are available to guilty prisoners on release to be made available to exonerees. The campaign is also calling for a public announcement of a person's innocence upon their release. As well as other measure including a transition centre in both the UK and Ireland to allow them time and help to reintegrate into society.
This is important because the key issue here is responsibility. The state assumed responsibility for these individuals when they were wrongfully convicted. It is therefore only right that the state continues to take responsibility for them once exonerated.
This article was originally published on The Conversation. Read the original article.