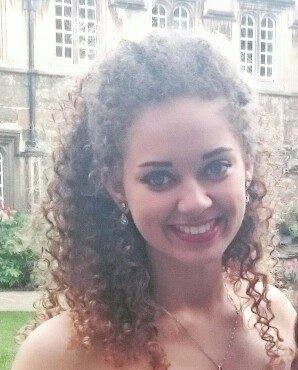 "I always liked History in school and being able to come to my own conclusions, so studying History at university seemed like a natural step. I was able to try Politics at A Level in school, and realised that the two subjects complimented each other really well. I always enjoyed analysing current affairs (and not so current ones...), so I was sure I wanted to continue that at higher study. I chose Oxford in particular because of the wide range of modules that I could pick in my 2nd and 3rd years, especially as I had no idea at the time what I'd want to focus on."
- Victoria Morris, History and Politics
If you want to find out more about the importance of history, Victoria recommends:
In Defence of History by Richard J. Evans
In this book, Richard Evans shows why studying history is both possible and valuable, presenting the potential dangers of losing a historical perspective on the way we live our lives.
This website has lots of articles, quizzes and podcasts to extend your knowledge, as well as the BBC History magazine.
Melvyn Bragg's History podcasts give an introduction to a range of historical topics, along with some interesting insights from his expert guests.
Enjoyed this Big Question? University study offers the opportunity to ask all your big questions, and develop the skills to find the answers. The university subjects covered in this question include…
Classics
Study the literature, history, philosophy, languages and archaeology of the ancient Greek and Roman worlds, as well as their impact on modern times. Find out more on their course page.
English Language and Literature
Study writing from Anglo-Saxon England to literature of the 20th and early 21st centuries from both Britain, and works written in English from all over the world. Find our more on their course page.
History and Politics
Analyse present day political problems from a historical viewpoint, and study the past with knowledge taken from modern political study. Find out more on their course page.
Should you believe|the history books?
Vote now