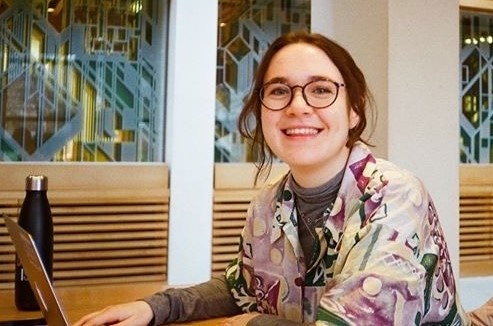 "I agonised for many months over which degree to apply for. When I stumbled across the Human Sciences course at Oxford I breathed a sigh of relief - I had found something that truly clicked. The interdisciplinary nature of Human Sciences is what makes it so special. Since humans are multifaceted it makes sense to attempt to tackle the big problems facing humanity by drawing on social, biological and environmental perspectives. I have always aspired to do lasting good for the world and Human Sciences is the perfect course to equip me with the necessary nuanced understandings to do so."
- Aura Schonfeld, Human Sciences
If you want to find out more about the way poverty is shaped by different factors, Aura recommends:
Utopia for Realists by Rutger Bregman
Much of this book makes a case for universal basic income as a way to solve problems like homelessness. Bregman uses detailed case-studies to help solidify how the complex policies he advocates would work.
On Fire: the Burning Case for a Green New Deal by Naomi Klein
This work provides an interesting take on the potential eradication of poverty through the lens of climate activism. Klein calls for a Green New Deal which is a bundle of economic and social policies to reshape American society to make it more environmentally-friendly and more equal. A key emphasis of the book is on the links between problems of poverty, climate change, racism, and sexism.
Today in Focus: How did Britain get so overweight?
Obesity may seem like the result of an individual's unhealthy lifestyle choices. But increasing evidence suggests that larger factors like economic inequality play a big role in causing obesity. This podcast by the Guardian newspaper reveals some of the ways that poverty and economic uncertainty produce sedentary lifestyles and unhealthy diets in places like Britain.